Why Rustproof My Car?
Rustproofing your car, even if its new, will seal and protect your car from the corrosive effects of salt air, water and moisture.
Get out there and enjoy your roadtrips without the worry of rust caused by salt in the air moisture .  New Zealand is a small country surrounded by saltwater. It's true that salt air is extremely toxic to vehicles. But with Autoblast's rustproofing system you can confidently enjoy your adventures without it taking the toll on your vehicle life.
Get Fishing Ready!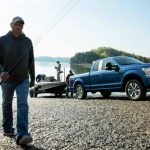 If your car is getting wet through launching your boat, or even just parked up with the trailer while you are out fishing this can really fast track the rusting process. But don't fear.
With Autoblast you can protect your vehicle from rust and confidently know that your new vehicle will last, allowing you to worry about where the fish are biting. Contact Us today
Get your Classic Car back out there
You were born for the open road!
We know your restoration project is a labour of love and we pride ourselves in helping you bring your pride and joy back out on the road again. We have helped hundreds of car enthusiasts restore their car by eradicating the rust and getting it road worthy again. Talk to us about a free quote. Rely on our 15 years of experience to help you with your classic car restoration.
Get Mountain ready!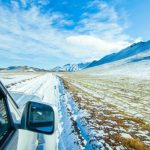 Your 4×4, SUV and Ute may look like they are made for the mountain but without rustproofing your vehicle you are seriously risking shortening its life span.  A car typically will go below 0 degrees when on the mountain. When the air temperature heats up as it does during the day or when you come down from the mountain you end up with an environment with freezing cold steel encapsulated in warm air.
All the moisture in the air is then attracted to the cold steel, speeding up corrosion on ski vehicles.  Think of taking a bottle of beer out of the fridge. It is very quickly coated in moisture.  Rustproofing your car will protect your vehicle against corrosion, extending your vehicle life.
 Why take the risk of rust damage?
Request your free rustproofing quote today! or call us on (09) 443 6574.
Want to check if Rustproofing is right for you?
Check out our short FAQ video here.
Rust Removal Best Practice – WOF ready!
When you fail a WOF it can be hard to know what to do next. What are the costs? How long will it take? That's when our rust removing experts are the people to talk to. Call us today to get expert advice and pricing guidelines over the phone. Or come and visit us in Glenfield, Auckland.
Don't give up hope on your car on your lawn or driveway.  Get back on the road! Contact us today
What is rust and how to stop it?
Rust is a complicated electrochemical process whereby metal is converted to an oxide whenever it comes in contact with oxygen in the presence of moisture, and that can happen even in the protective custody of your garage. Because of that, the longer you own a car, it's more than likely that one day you'll find rust on it.  It is common on many kinds of automotive metals when they are exposed to air and water, saltwater really speeds up the process.
Rust is the enemy of all vehicles, especially a classic car or a brand new vehicle you plan to keep for several years. Otherwise-good cars are regularly sent to early graves because of rust,  especially if it makes its way to the vehicle framework. But the problem is preventable.  Don't wait to remedy your rust problem.
Here at Autoblast we can sort you out in as little as 24hrs.
Plan your next Road trip or Fishing adventure in confidence. Call us today!
---
EXTEND YOUR VEHICLES LIFE IN JUST 24 HOURS*
Plan your next Road trip or Fishing adventure in confidence. Call us now for a booking.